Let's Talk About "Joker"...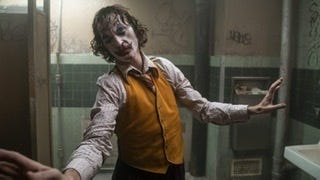 We're kicking off our exclusive content parade with Seale & JD discussing "Joker".
We hope you enjoy it. Feel free to forward this to anyone who might enjoy it. Appreciate the help in spreading the word!
What else is new?
If you love anime, this is for you. Newly launched from the guys behind the world-renowned podcast, Dragonballerz…One-Punch Man Recap! Be on the look out for it in Apple podcast soon. In the meantime, here's the feed you can add to your podcast player of choice: https://feeds.transistor.fm/one-punch-man

But also…Did you watch the 1st episode of the new HBO series Watchmen? We did. And we have something to say about it! This recap is also pending Apple Podcast approval. Really what is their holdup? It's like some kind of global conspiracy…We've said too much. Anyhoo, here's the feed: https://feeds.transistor.fm/watchmen
Podcast Chat App
Join us and fellow listeners on the Flick app to chat about our podcasts, suggest new shows, and rant if needed. It'll be fun. Go to: Flick.group/RecapFM
Don't forget the rest of our shows…
Sometimes we forget how many shows we have. So it's always good to have a reminder…
Creepshow Recap
The Dark Crystal Recap
The Boys Recap
Chernobyl Recap
Good Omens Recap
Stranger Things Recap
If you want to suggest shows or movies for us to recap, just reply to this email or drop us a note on Twitter: @RecapFM. We want to hear from you!
Talk you again soon,
Josh Wade
Twitter: @JoshWadeFM
Email: josh@Recap.FM